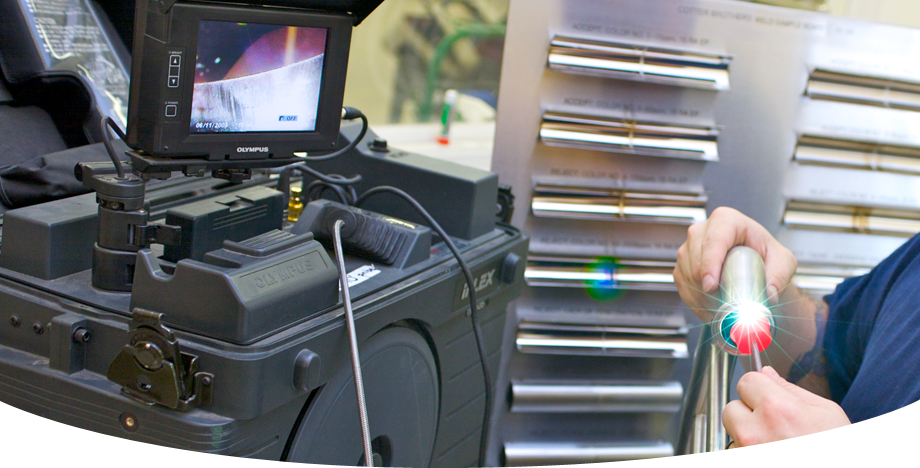 Quality Assurance
We recognize that quality control and documentation are vital for compliance with regulatory agency standards and validation. The Cotter Brothers Quality Assurance Procedure (QAP) Manual specifies procedures per BPE standards for material control, welding, fabrication, inspection, testing and documentation.
Using the framework outlined in our quality assurance manual, documentation is compiled and assembled for turnover as each project progresses. Our comprehensive Turn Over Packages (TOP) meet or exceed client documentation requirements, and assure efficient validation.
Factory Acceptance Testing (FAT) is performed on each system prior to delivery. This assures specifications have been met, systems are fully functional, and reduces start-up time and costs. CBC has the infrastructure and utilities to support our clients with the FAT program of their choice.
Upon request, we can perform positive material identification (PMI), using a sophisticated alloy analyzer for complete materials validation and reporting. Our ASME BPE and CE compliant services ensure you'll receive the highest quality equipment that meets both domestic and international requirements.